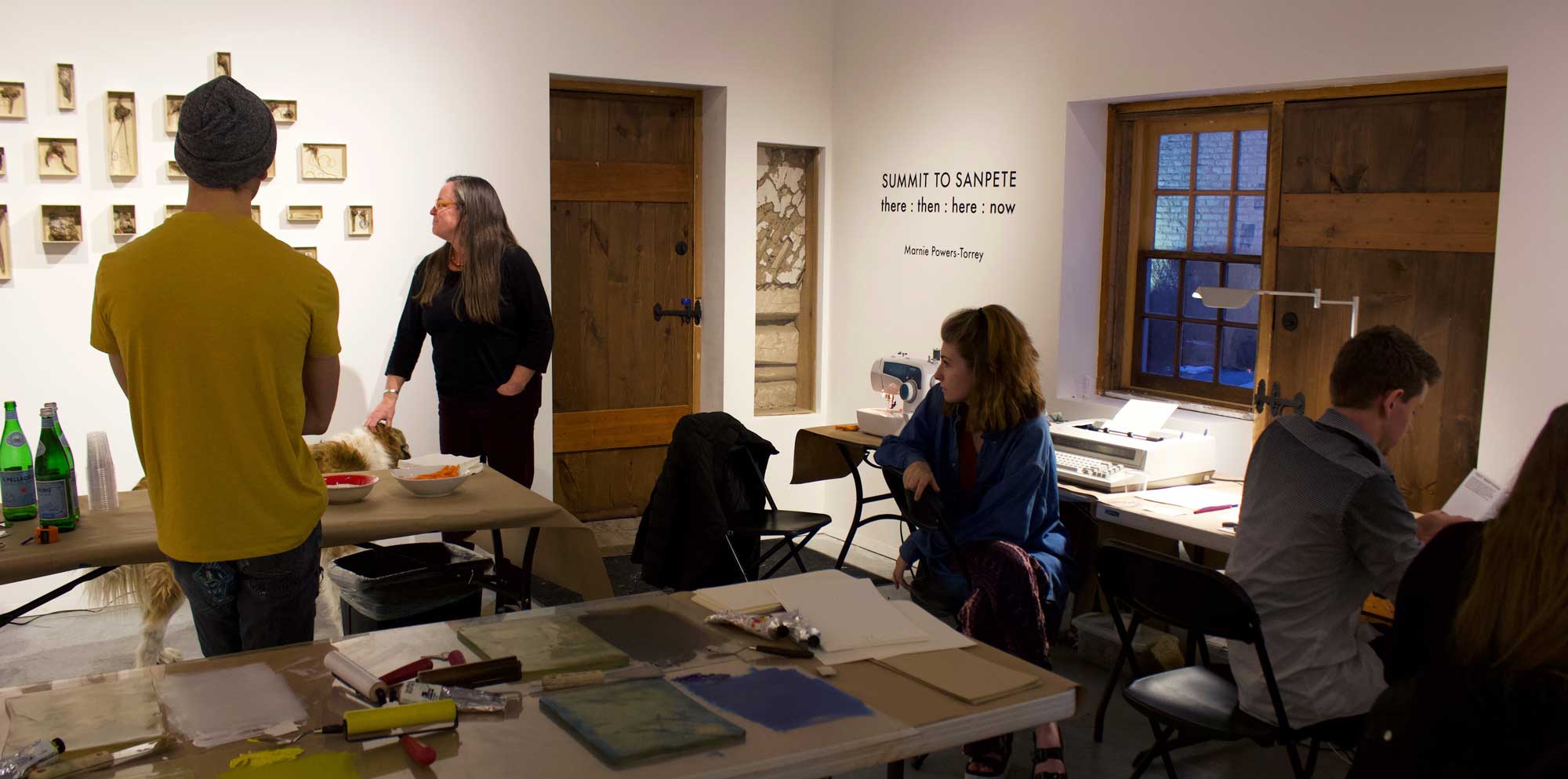 Workshop Wednesday Instructor
Status: Part-time position
Salary: $25.00 - $35.00 per workshop, depending on experience
Closing: Open until filled
Start Date: June 2019
Job Description: Granary Arts is seeking a creative, dynamic, and responsible Workshop Wednesday Instructor. Granary Arts is a contemporary art space dedicated to exhibitions and education, and it serves as an anchor for artistic activity and community. Granary Arts offers mission-driven programs, including gallery exhibitions, workshops, and community outreach. Our goal is to provide children of all skill levels and their collaborators (accompanying adults) opportunities to work with fine art materials and techniques in a creative and encouraging environment. The projects for Workshop Wednesdays are based in multiple fine arts areas including ceramics, drawing, painting, printmaking, and sculpture.
Reporting to the Gallery Manager, the Workshop Instructor is responsible for the planning and facilitation of Granary Arts' weekly arts education programing, Workshop Wednesday. This position is part-time, 2-3 hours per week, with the option for additional paid hours and workshops through our arts education Elementary School Outreach program.
Workshop Wednesday Instructor will:
· Collaborate with the Granary Arts Gallery Manager to plan and practice workshop projects and set the schedule
· Submit monthly workshop schedule to Manager by the 15th of each month prior
· Communicate with the Manager about needs and concerns in a timely manner
· Submit a request for supplies ($10.00 max) two weeks in advance
· Arrive at least 15 minutes before the workshop begins to set up
· Teach the entire workshop from 3:30 – 4:30pm
· Actively engage participants throughout workshop in a friendly, helpful manner
· Initiate and help with studio setup & cleanup for each workshop
Requirements of the ideal candidate are:
· Demonstrated experience in arts education
· A self-starter with good organizational skills
· The ability to work well with children and adults
· Attention to detail and effective organization in planning and facilitating lesson plans
· Excellent verbal communication and hands-on teaching skills
To apply for this position:
Please send resume, cover letter and contact information for three references to adah@granaryarts.org with the subject line "Workshop Wednesday Instructor".
Granary Arts is an EEO/AA employer. All qualified applicants will receive consideration for employment without regard to race, color, religion, sex, national origin, sexual orientation, age, disability, protected veteran status, or any other characteristic protected by law.